Dr. Carla Míguez is a lecturer in the Department of Special Didactics, Area of Didactics of Language and Literature at the University of Vigo (Campus de Ourense) . She holds a BA in Translation and Interpretation [Spanish (L1) -English (L2), French (L3)] from the University of Vigo (2014). She completed the 2011-2012 academic year (60 ECTS credits) at the School of Arts, Culture and Language of Bangor University (UK) within the ERASMUS program. In the academic year 2014/2015 she completed the Master's Degree in Teacher Training for Compulsory Secondary Education and Baccalaureate, Vocational Training and Language Teaching, specializing in Foreign Languages and Literatures by the University of Vigo. During 2015 and 2016 she collaborated as research staff in several education and educational innovation projects.
In October 2016 she started work on his PhD on the relationship between metacognitive abilities and reading comprehension in Spanish in children aged 8-11 years old in the Linguistic Studies Ph.D. program at the University of Vigo. In 2017 she was awarded the Academic Excellence Award within her Ph.D. program. She received funding from the Universidade de Vigo predoctoral research grant (2017) and the Xunta de Galicia predoctoral research grant (2018).
During her PhD, she carried out two research stays: the first at the School of Technology and Management of the Polytechnic Institute of Viana do Castelo, where she focused on learning tools related to open education and e-learning; and the second at the School of Education of the Polytechnic Institute of Porto, which allowed her to exchange experiences and common interests through meetings with teachers and researchers interested in reading education and language teaching, to participate in several subjects to learn about the perspectives and techniques used in reading instruction in Portugal and to carry out joint research (such as the one published in the journal Psicología Educativa, Q3 in the WoS index, in 2021 on metacomprehension in Portuguese students).
During this period she also collaborated in several projects, including a national project with the Koiné group from the University of Santiago de Compostela (FFI2017-82752-P), whose collaboration allowed her to publish a meta-analysis on the relationship between phonological awareness and reading in the journal Language Learning, WoS Q1, 4th in the specialty of Linguistics. She also collaborated in a European Erasmus+ KA2 project (2019-1-FR01-KA202-062346) entitled Women EntREpreneurs IN action!!! (WE'RE IN). 
On October 2021 she presented her doctoral thesis obtaining the qualification Summa Cum Laude and the International Mention.
On September 2022 she was awarded the postdoctoral research grant from the Xunta de Galicia.
Carla's research focuses mainly on reading, especially on elementary school students. She also works in other topics such as reading habits, second language learning, languaje acquisition, education and innovation in education.
Publications (last 5 years)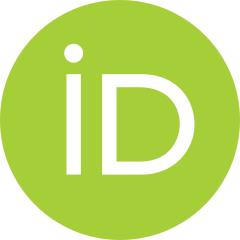 https://orcid.org/0000-0001-6355-579X
Míguez-Álvarez, C., Agrelo-Costas, E., & Mociño-González, I. (2023). "¿Que recomiendo leer y por que?" Preferencias lectoras del profesorado de Educación Infantil y Primaria en formación. Investigaciones sobre lectura, 18(1), 27-57. https://doi.org/10.24310/isl.v18i1.15736

Míguez Álvarez, C. M. (2023). Estructuras gramaticales y comprensión lectora en español: Análisis del alumnado de educación primaria. In Nuevas epistemologías de viejos saberes. Madrid: Thomson Reuters-Aranzadi. ISBN: 978-84-1124-303-2.

Míguez Álvarez, C., & Cuevas-Alonso, M. (2023). Comprensión de textos y habilidades lectoras básicas en lengua española. El ciclo medio de Educación Primaria. En La lingüística hispánica como puente entre culturas. WYDAWNICTWO NAUKOWE UAM. ISBN: 978-83-232-4164-5.
Míguez-Álvarez, C., Varela G., L., & Cuevas-Alonso, M. (2023). Identification of metadiscourse markers in bachelor's degree theses in Spanish: Introduction of a text mining. tool. RESLA (Revista Española de Lingüística Aplicada), https://doi.org/10.1075/resla.20055.mig

Míguez Álvarez C., & Cuevas-Alonso, M. (2022). El cómic como herramienta de mejora de la competencia lectora en español y francés como lenguas extranjeras. In El devenir de la lingüística y la cultura: Un estudio interdisciplinar sobre lengua, literatura y traducción. Madrid: Dykinson. ISBN: 978-84-1377-927-0.

Míguez Álvarez C. M., & Cuevas-Alonso, M. (2022). Metacomprensión y comprensión lectora en español: Diferencias entre alumnos/as de 3º y 6º de Primaria . In El devenir de la lingüística y la cultura: Un estudio interdisciplinar sobre lengua, literatura y traducción. Madrid: Dykinson. ISBN: 978-84-1377-927-0.

Míguez-Álvarez, C., Cuevas-Alonso, M. & Doval-Ruiz, M. I. (2022). Preservice teachers' perceptions of linguistic abilities and privacy policies in the use of visual materials during their own and their tutors' lessons. Frontiers in Education, https://doi.org/10.3389/feduc.2022.880036

Míguez-Álvarez, C., Cuevas-Alonso, M. & Saavedra, Á. (2022). The role of text characteristics in the reading comprehension of primary school children in Spanish. RIPS. Revista Iberoamericana de Psicología y Salud, 13(1), 41-55.

Rivo-López, E., Lampón, J. F., Villanueva-Villar, M., & Míguez-Álvarez, C. (2022). The impact of visual narrative formats on women's entrepreneurship training. The International Journal of Management Education, 29, 100636. https://doi.org/10.1016/j.ijme.2022.100636

Cuevas-Alonso, M., & Míguez-Álvarez, C. (2021). Metadiscursive Markers and Text Genre: A Metareview. Publications, 9, 56. https://doi.org/10.3390/publications9040056

Reyes-Santías, F., Rivo-López, E., Villanueva-Villar, M., & Míguez-Álvarez, C. (2021). Movie clips for teaching business management: Step by step. Journal of Education for Business. https://doi.org/10.1080/08832323.2021.1991258

Míguez-Álvarez, C. Cuevas-Alonso, M., & Saavedra, Á (2021). Relationships between phonological awareness and reading in Spanish: A meta-analysis. Language Learning. https://doi.org/10.1111/lang.12471

Orgueira-Crespo, P., Míguez-Álvarez, C. M., Cuevas-Alonso, M., & Rivo-López, E. (2021). An analysis of unconscious gender bias in academic texts by means of a decision algorithm. PLOS ONE. https://doi.org/10.1371/journal.pone.0257903

Míguez-Álvarez, C., Cuevas-Alonso, M., & Cruz, M. (2021). The Relationship between metacomprehension and reading comprehension in Spanish as a second language. Psicología Educativa, 28(1), 23-29. https://doi.org/10.5093/psed2021a26

Míguez-Álvarez, C, & Cuevas-Alonso, M. (2021). Tipología textual y comprensión lectora en el alumnado de educación primaria. In J. A. Marín Casanova & F. J. Salguero Lamillar (Eds.), Contenidos del neo-humanismo del siglo XXI (pp. 350-358). Valencia: Tirant Lo Blanch. ISBN: 978-84-18534-62-1

Orgueira-Crespo, P., Míguez-Álvarez, C., Cuevas-Alonso, M., & Doval Ruiz, M. I. (2021). Decision Algorithm for the Automatic Determination of the Use of Non-Inclusive Terms. In D. Caldevilla Domínguez, J. D. Barquero Cabrero & E. Castillero Ostio (Eds.), Comunicando en el Siglo XXI: Claves y Tendencias (pp. 357-368). Valencia: Tirant Lo Blanch. ISBN: 978-84-18534-37-9.

Reyes-Santías, F., Rivo-López, E., Villanueva-Villar, M., e Míguez-Álvarez, C. (2021). El cine: recurso didáctico para la enseñanza en administración y dirección de empresas. In J. J. Gázquez Linares, M. M. Molero Jurado, A. Martos Martínez, A. B. Barragán Martín, M. M. Simón Márquez et al. (Eds.), Innovación Docente e Investigación en Ciencias Sociales, Económicas, y Jurídicas. Avanzando en el proceso de enseñanza-aprendizaje (pp. 613 – 622). Madrid: Dykinson S.L., 2020. ISBN 978-84-1377-218-9.

Míguez-Álvarez, C. (2021). Reading comprehension and level of representation in Spanish: A study in primary school classrooms. In M. Cruz & C. Pinto (Eds.), Issues'21 - Issues in Education (pp. 49 - 60). Porto: Escola Superior de Educação, Politénico do Porto. ISBN 978-972-8969-49-3.

Míguez-Álvarez, C., Crespo, B., Arce, E., Cuevas-Alonso, M. & Regueiro, A. (2020). Blending learning as an approach in teaching sustainability. Interactive Learning Environments. https://doi.org/10.1080/10494820.2020.1734623

Orgueira-Crespo, P., Míguez-Álvarez, C., Cuevas Alonso, M., e Doval-Ruiz, M. I. (2020). Decision algorithm for the automatic determination of the use of non-inclusive terms in academic texts. Publications, 8(3), 41. https://doi.org/10.3390/publications803004

Cuevas Alonso, M., & Míguez Álvarez, C. M. (2019). La entonación del español de Cantabria de oriente a occidente. Las interrogativas absolutas. Moenia Revista lucense de lingüistica & literatura, 25, 597-617.
Cuevas-Alonso, M., & Míguez Álvarez, C. M., (2019). Entonación y cognición. Reformulación conceptual, perspectivas y retos. In Josefa Dorta (Ed.), Investigación geoprosódica. AMPER: análisis y retos (pp. 147-166). Iberoamericana/Vervuert.
Regueiro, A., Crespo, B., Míguez-Álvarez, C., & Cuevas, M. (2019). Designing a holistic process of learning for implementing sustainability: An experience in an engineering doctoral program. Computer Applications in Engineering Education, 27(4), 765-776. https://doi.org/10.1002/cae.12115
Míguez Álvarez, C. M. (2018). Influencia de las conciencias fonológica y morfológica en la adquisición de la lectura. Estudios Interlingüísticos, 6, 95-115.
Crespo, B., Míguez-Álvarez, C., Arce, M. E., Cuevas, M., & Míguez, J.,L. (2017). The sustainable development goals: An experience on higher education. Sustainability, 9(8), 1353-1368. https://doi.org/10.3390/su9081353